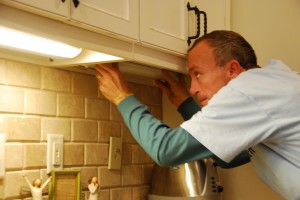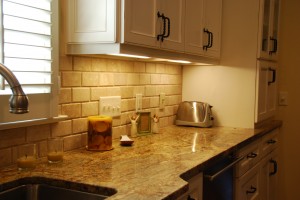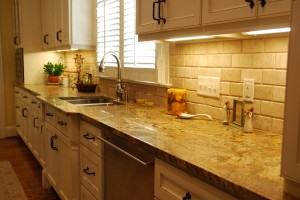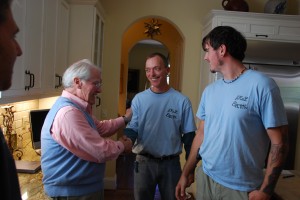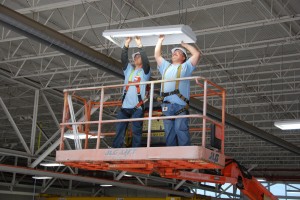 Lighting control systems create a comfortable visual environment and are an inexpensive way to save energy and lower your energy bill.
The most common types of lighting controls include:
Dimmer Controls
Photo Sensor Controls
Motion and Occupancy Sensor Controls
Timers
Dimmer Controls
Dimmers provide variable indoor lighting, creating an ambience and controling the visual atmosphere of a room simply by adjusting the light level. They provide considerable energy savings when used at a reduced level. Light bulbs last longer when dimmer controls are used. Dimming an incandescent or halogen light by 25% can save 20% in electricity over the course of one year.
Photo Sensor Controls
Photosensors are useful for all types of outdoor lighting. They detect natural light and prevent outdoor lights from operating during daylight hours. Although photo sensors are most useful outside, many LED nightlights have built-in photosensors and can be used indoors as well as outdoors.
Motion and Occupancy Sensor Controls
Motion and occupancy sensors detect activity within a certain area. Lights come on automatically when someone enters the room, and are turned off after the last occupant has left the room. They are energy-efficient systems when used in large offices or industrial environments, indoors as well as outdoors. A combination of a motion sensor and photo sensor may be the best option when outside security lights are needed at night.
Timer Controls
Timers can be used to turn on and off outdoor and indoor lights at specific times. There are two types of timers: manual timers, which plug into an electrical outlet for controlling objects such as lamps or light strings; and in-wall programmable digital timers (which look like digital thermostats), which automate indoor or outdoor lighting.
Lighting upgrades
Lighting technology has advanced dramatically in the past decade, making lighting more efficient and cost effective. LED products and fluorescent fixtures are among the many options we have for optimizing indoor and outdoor lighting. JK&L will competently install lighting fixtures of all types such as:
Outdoors:
Landscape Accent Lighting
Perimeter Flood Lighting
Parking Lot Pole Lighting
Track Lighting
Indoors:
Cabinet Lighting (inside, under, or above cabinets)
Task Lighting for Kitchens or other Work Areas
Recessed Can Lighting
Pendant Lighting
Lay in Acoustic Ceiling Fixtures (2×2 or 2×4)
Install Entire Custom Lighting Design Systems
High Bay Lighting in Warehouses