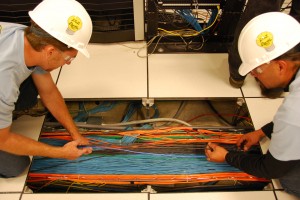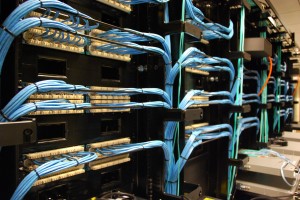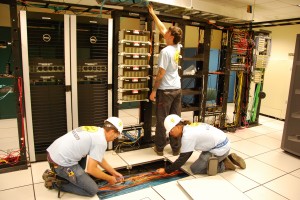 Whether network cabling is needed in a home office or by a high-profile company, JK&L can provide comprehensive network cabling solutions. We install, test and maintain cabling and networking systems. Our systems are fast, reliable and affordable. JK&L specializes in the following services:
Voice and Data Cabling
At JK&L, we will make sure that all of your communication needs are met, because we know how crucial reliable information technology is for your individual or business needs. We specialize in installing and testing category 5 and 6 (Ethernet) cable, making sure to optimize electrical balance and, therefore, protect your system from electromagnetic interference (EMI) problems.
Fiber Optic Cabling
We install, test and maintain Fiber Optic systems when our customers need greater bandwidth and immunity from electromagnetic interference (EMI). This type of cable may also be installed as a solution for inter-building links and other connections that go beyond the maximum length of 90 m (295 ft) for Category 5 copper cables. Because of its huge capacity for carrying information, this type of cable is designed to accommodate upgrades as your communication needs increase.
Emergency Power
JK&L installs UPS (Uninterruptible Power Supply), providing a backup when electrical power fails. We also eliminate power management issues by installing distribution units for critical network, server and data center equipment.
Data Center Cabling
From small wiring closets to data centers of all sizes, we install routers, switches and firewalls for your network infrastructure. JK&L is also experienced in installing server racks and patch panels for more functional access to high-end communications equipment and network servers.